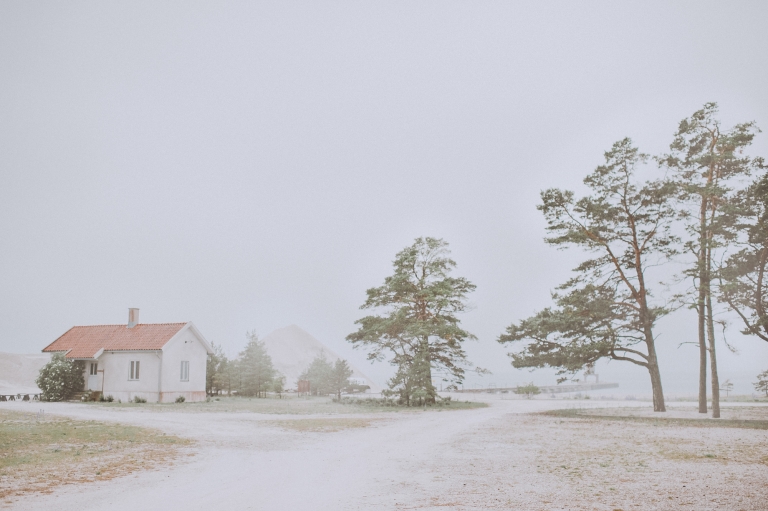 Det började det regna. Platsen, Fabriken Furillen, är i soligt väder en ljusgrå industriell dröm att fotografera i. I regn, en kladdig beige lerpöl. Mina planer på porträtt och annat som jag ganska krampaktigt höll fast vid för att inte förlora mig i sorgen, förintades. Utomhusvigseln blev inflyttad, marken förvandlades till en stor lerpöl, tidsschemat hade inte en chans. Jag dök upp utan plan, och helt naken känslomässigt. Brudgummen mötte mig utanför Fabriken när jag kom och sa "Där kommer Sara", och jag minns hur jag tänkte; "Ja, här kommer verkligen jag."
Det finns händelser som delar livet i före och efter. Dagen innan det här bröllopet fick en familjemedlem sitt cancerbesked. Jag kunde inte sova, jag kunde inte äta, jag hade en blinkande skärm i huvudet med de här orden som skakade om mig på en fullständigt grundläggande nivå.
Livet är så skört och vi lever det som att det aldrig tar slut. Vi är blinda och ser inte vad som finns framför ögonen. Det betyder inte att vi är otacksamma, men i behov av att lyfta blicken ibland.
Jag hittade en nytt sätt att fotografera den här dagen, det var något som jag snuddat vid tidigare men inte riktigt kunnat sätta fingret på. En mer rå, verklig version av mig. En version av mig med tillåtelse att fotografera enbart instinktivt utan en lista på poser och detaljer.
Men jag gjorde inte det här själv. Det var människorna runt mig som var så nära varandra, så närvarande och i stunden, som vågade släppa garden framför mig och min kamera, som gjorde det här. Jag är så imponerad över värmen i det här sällskapet, och det bar mig framåt en dag då jag verkligen behövde det.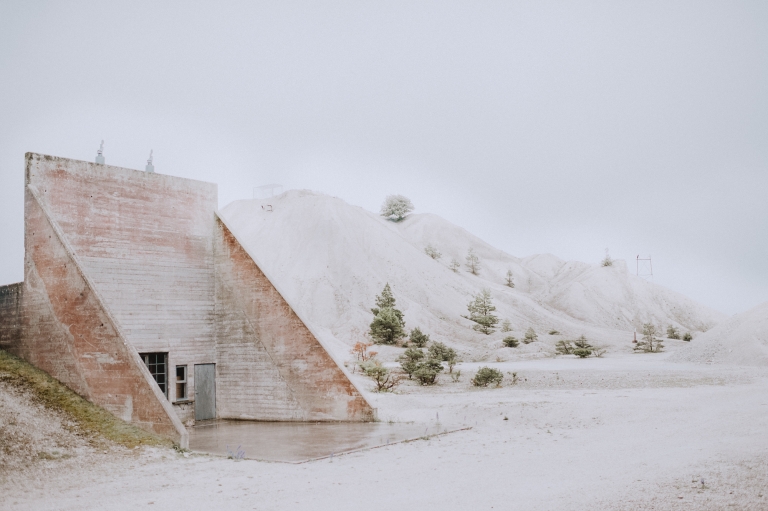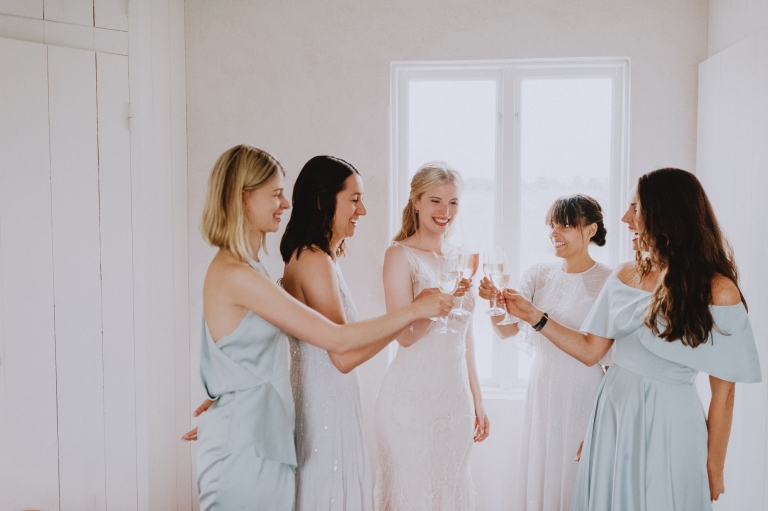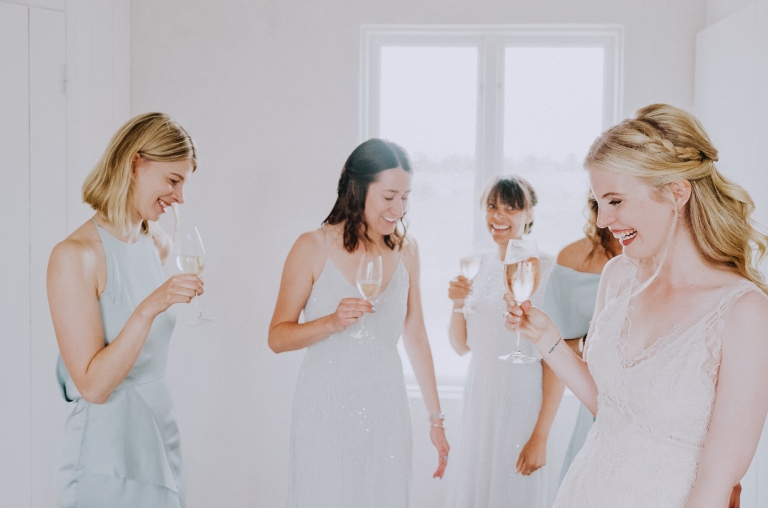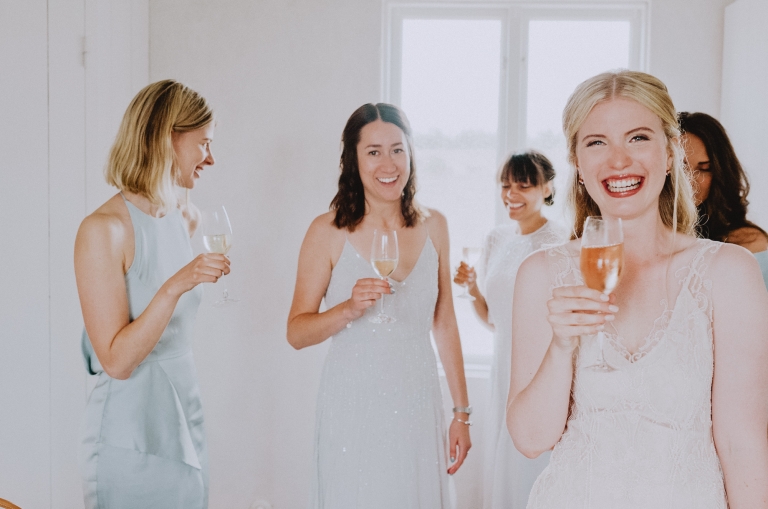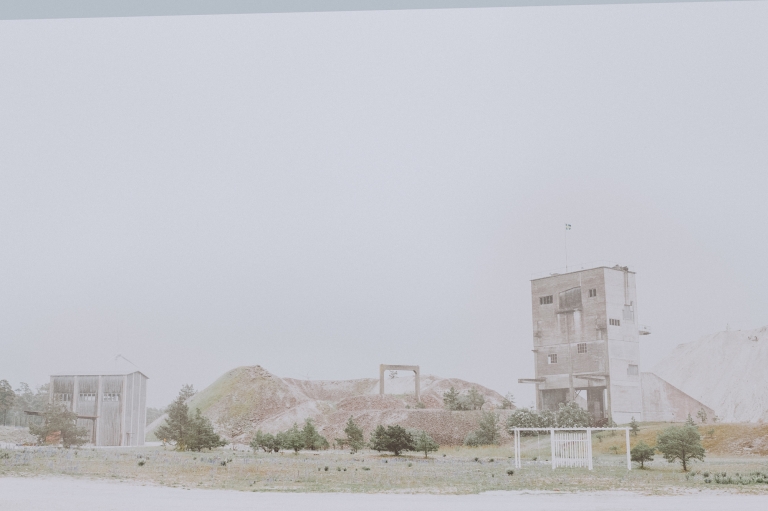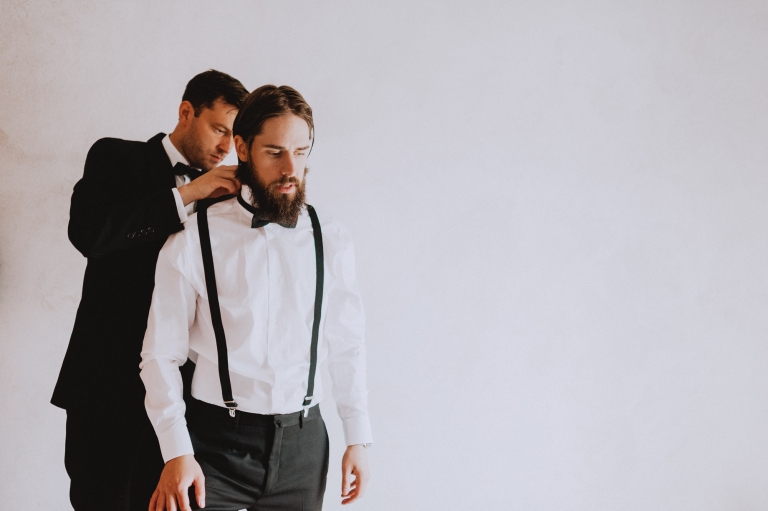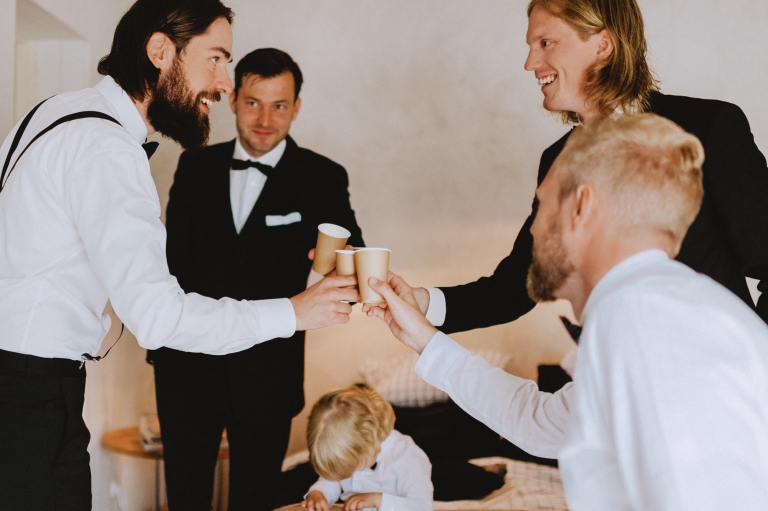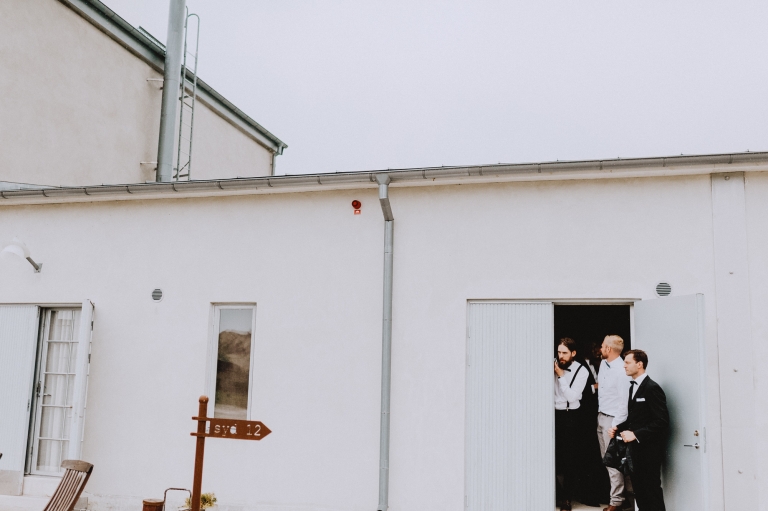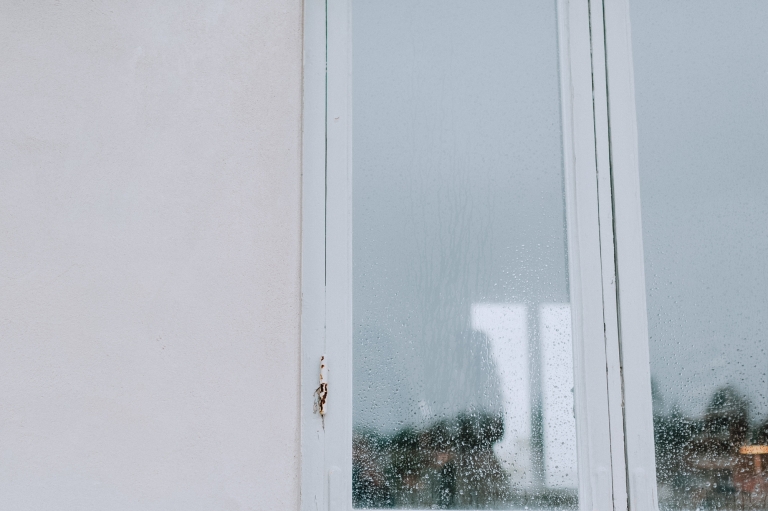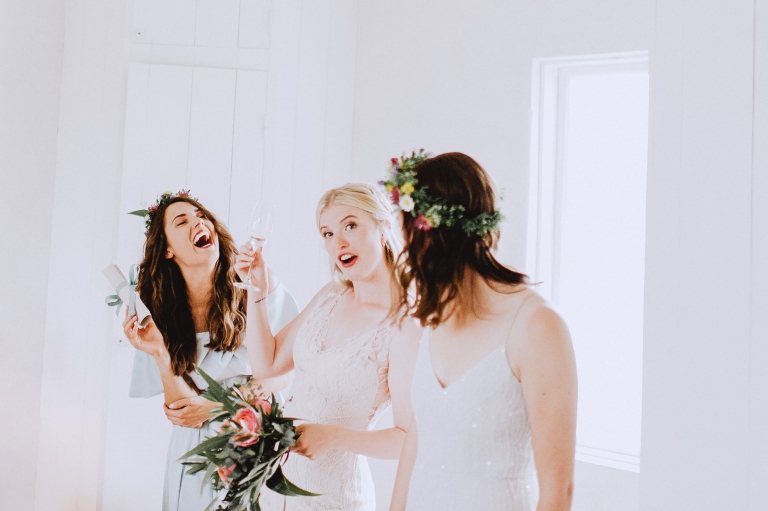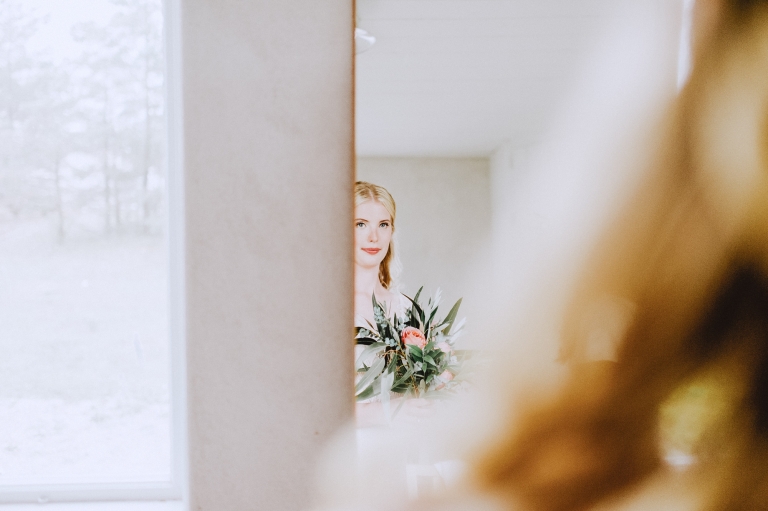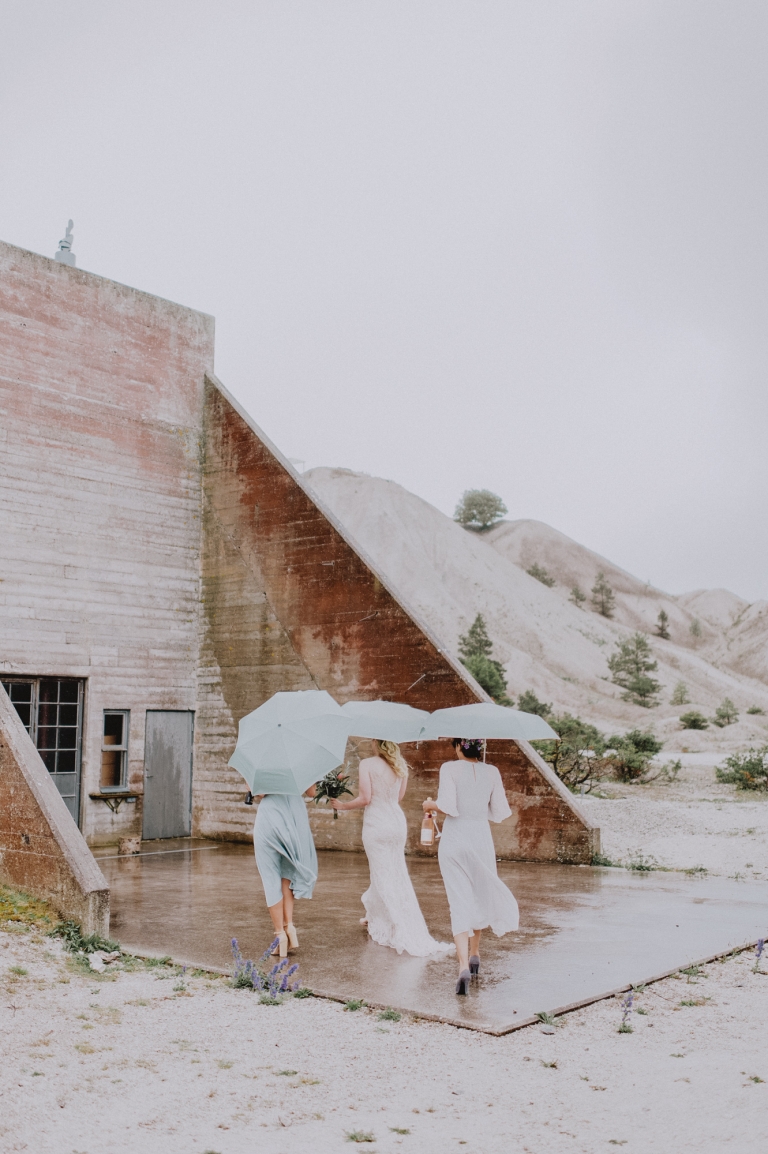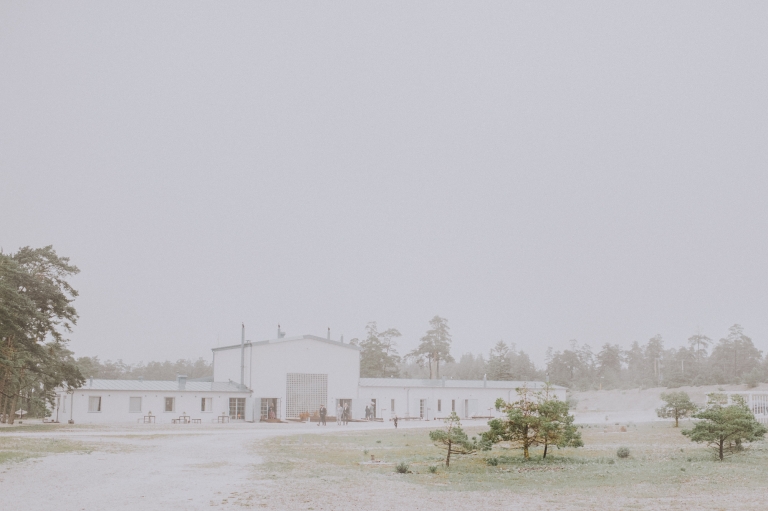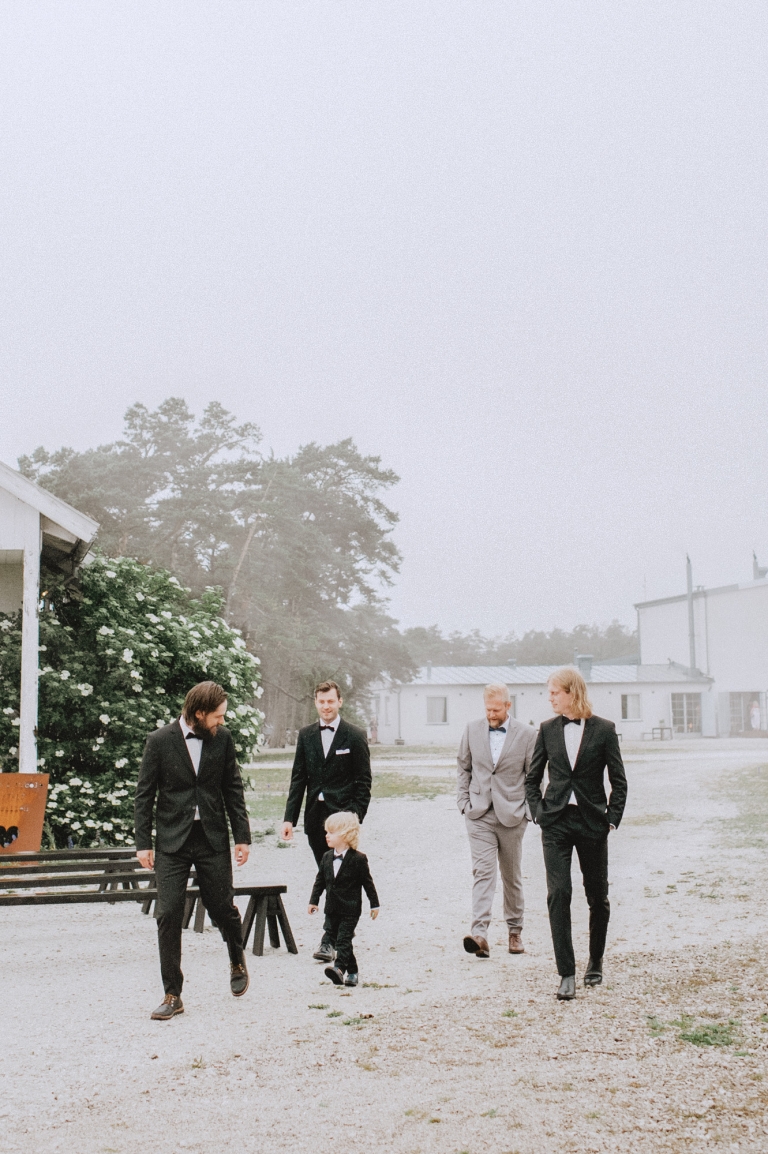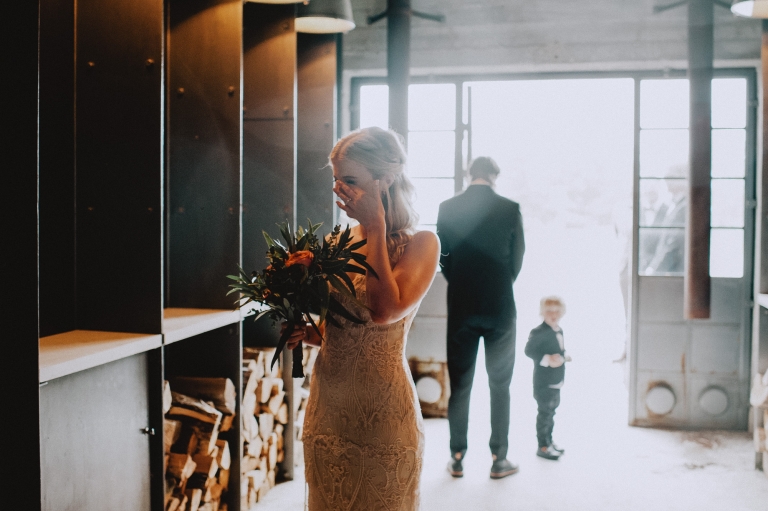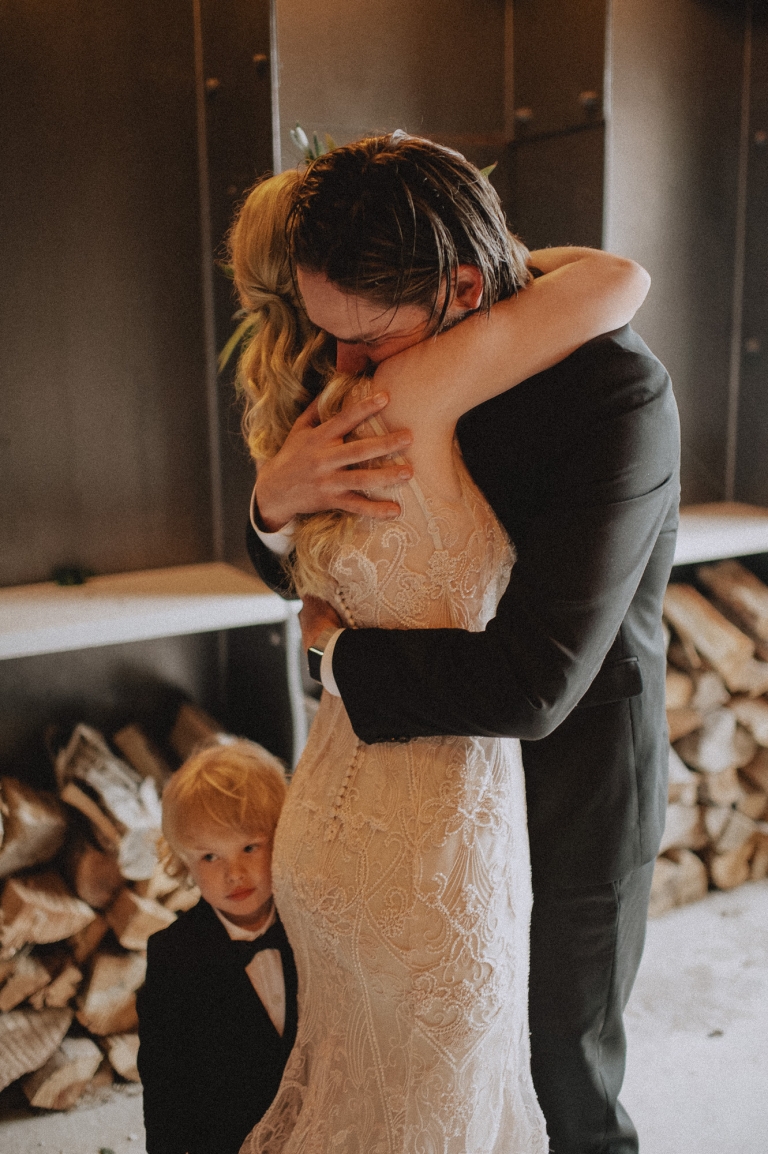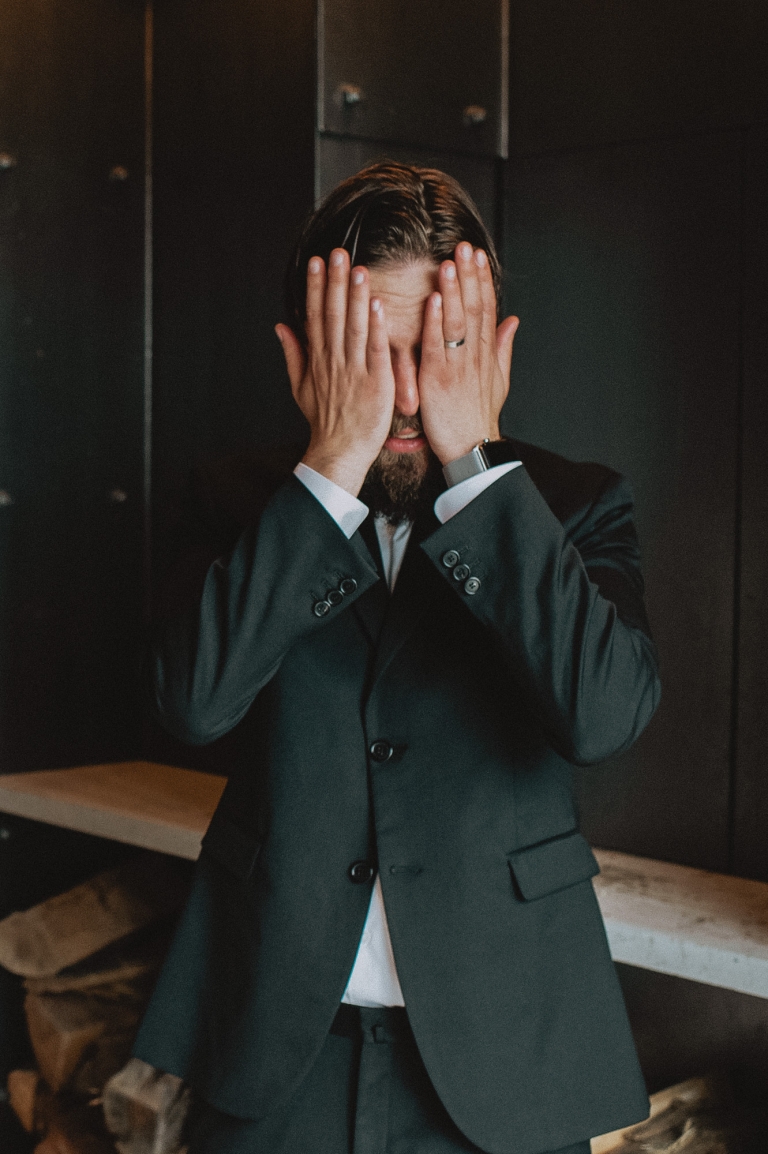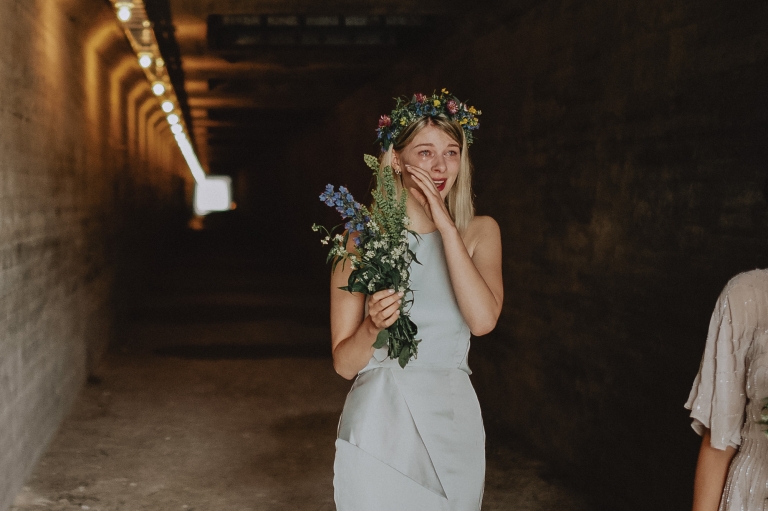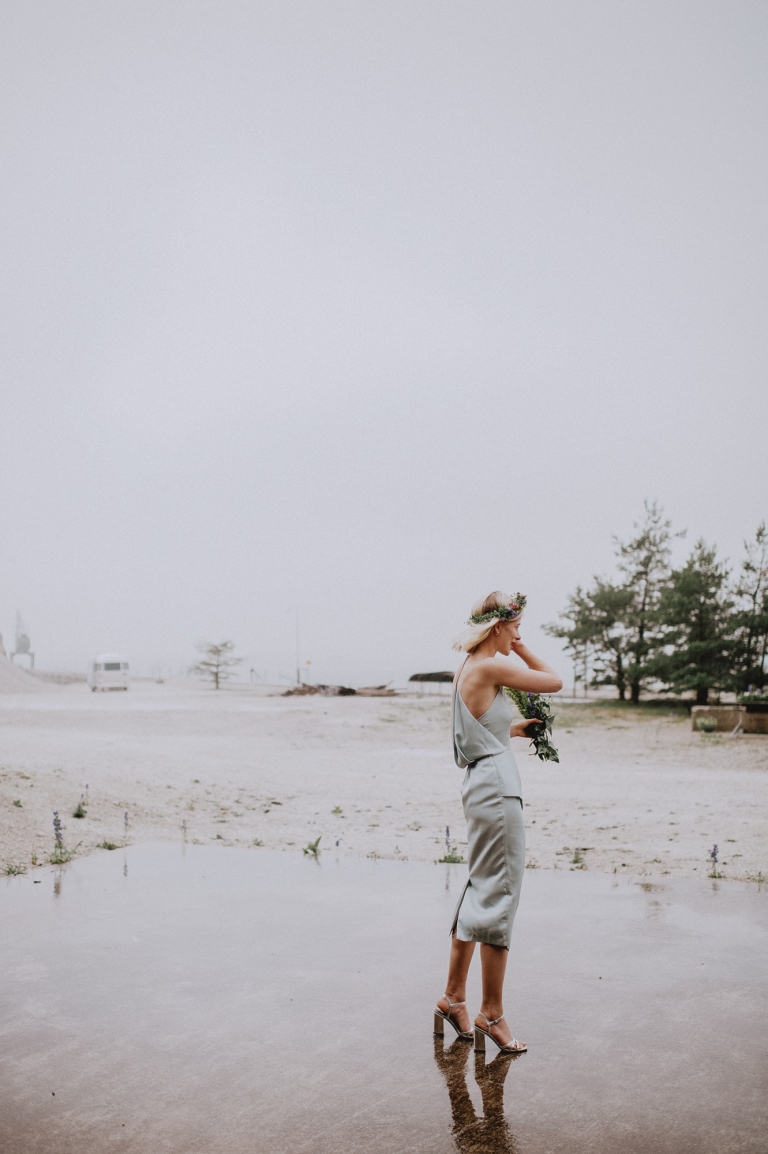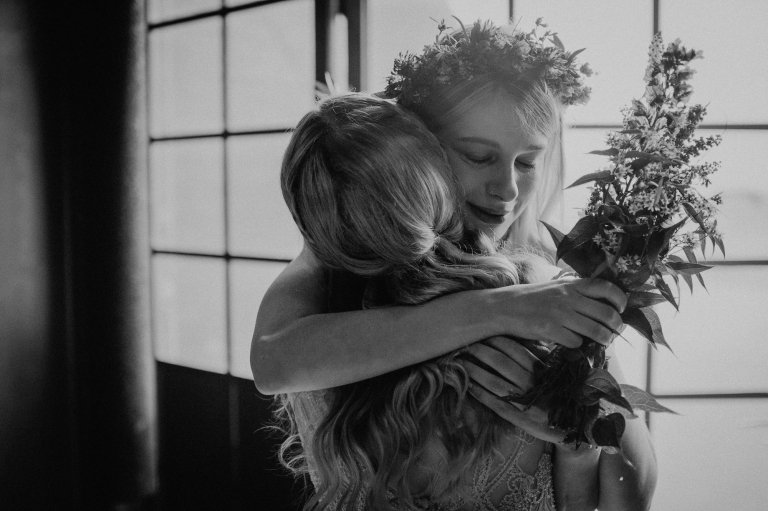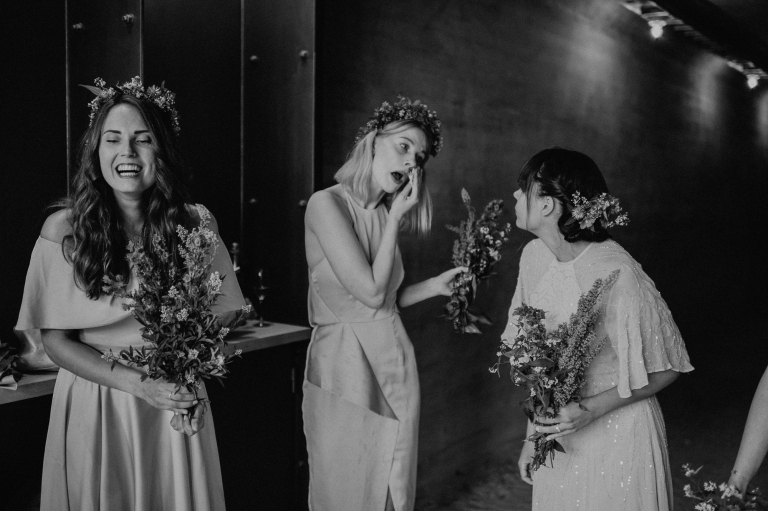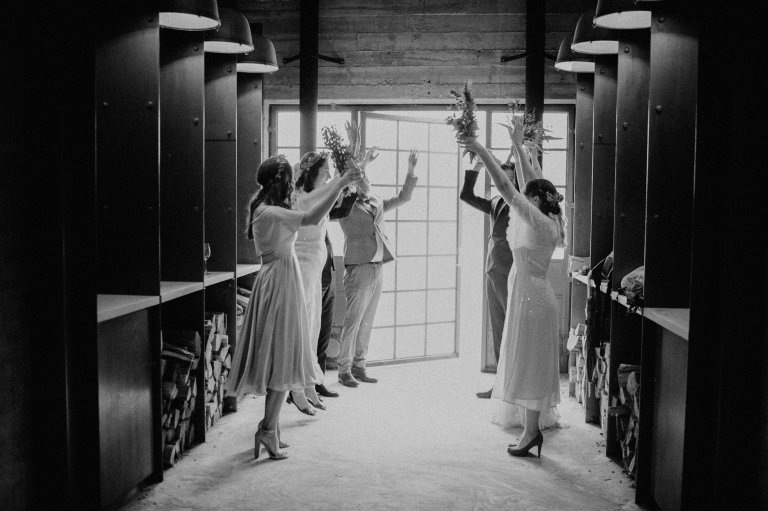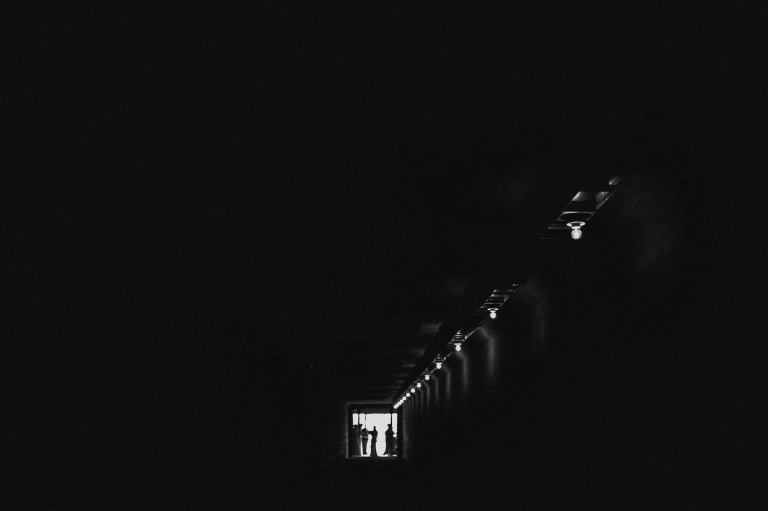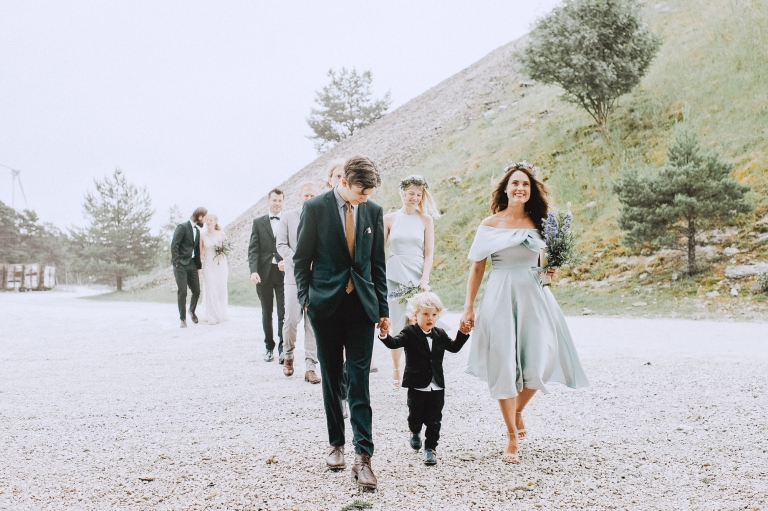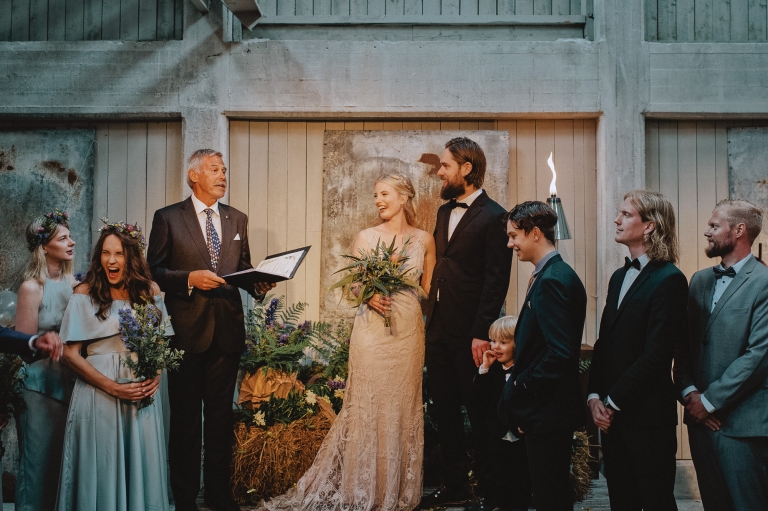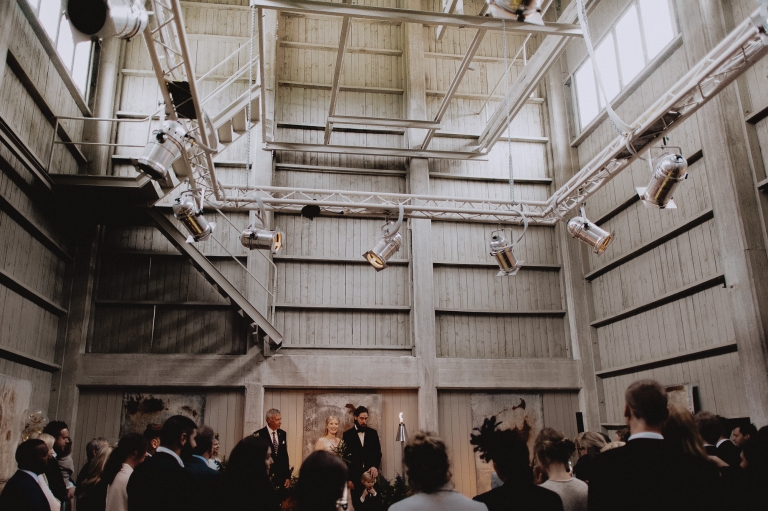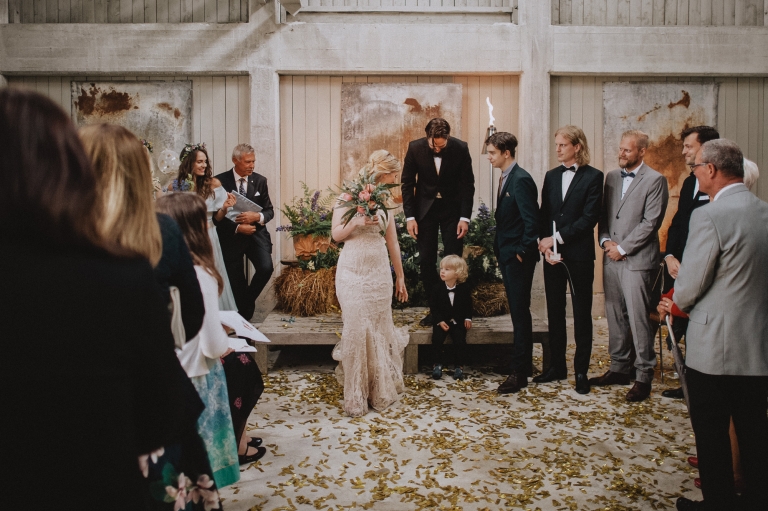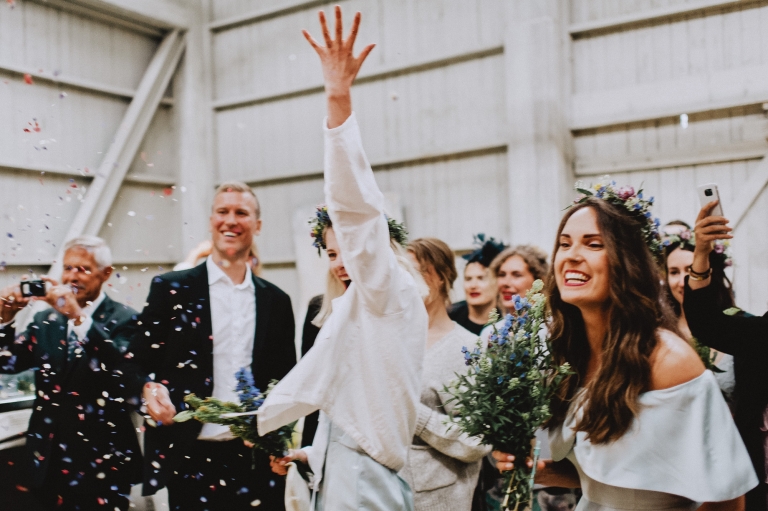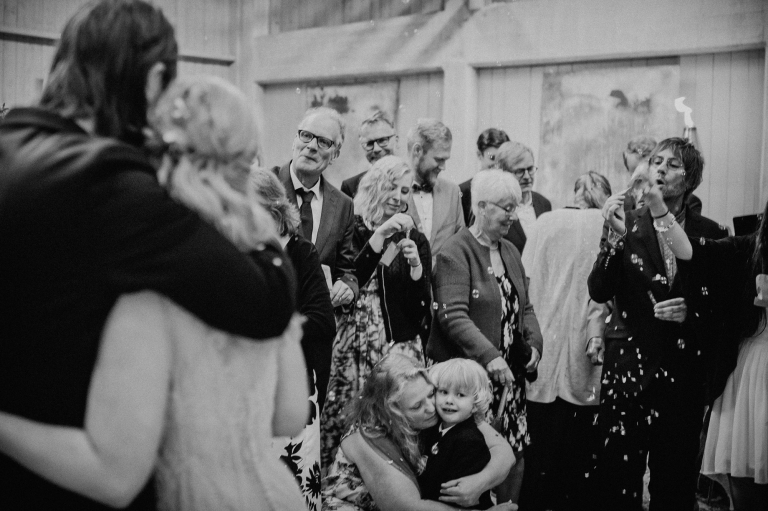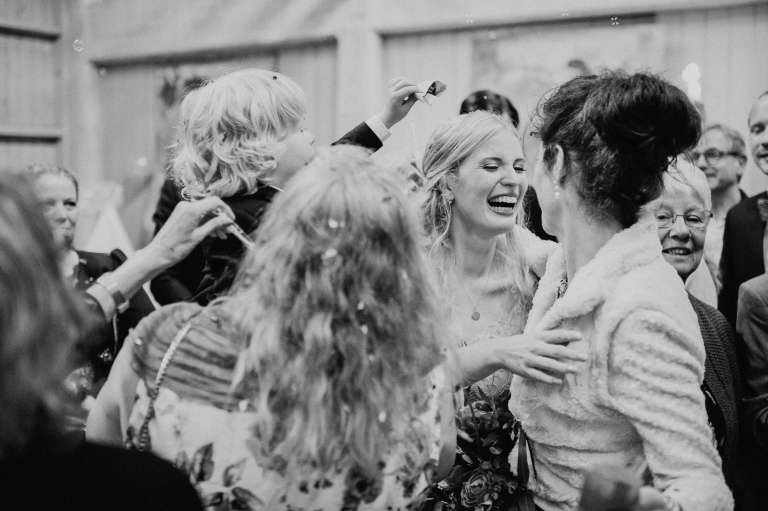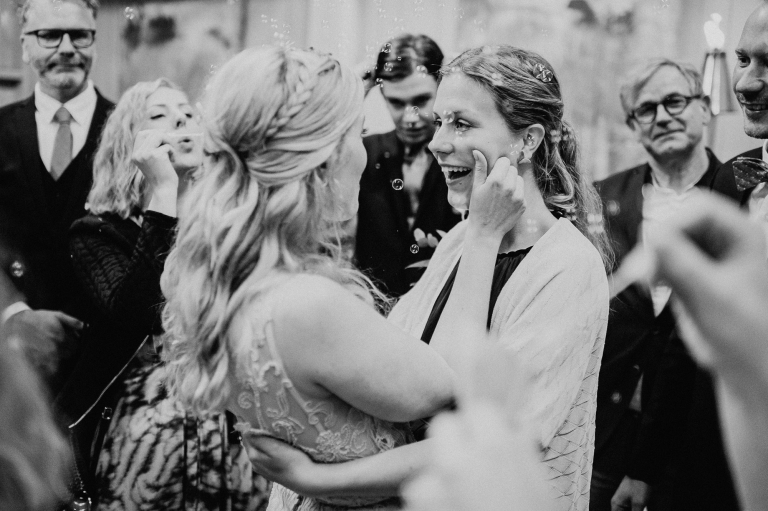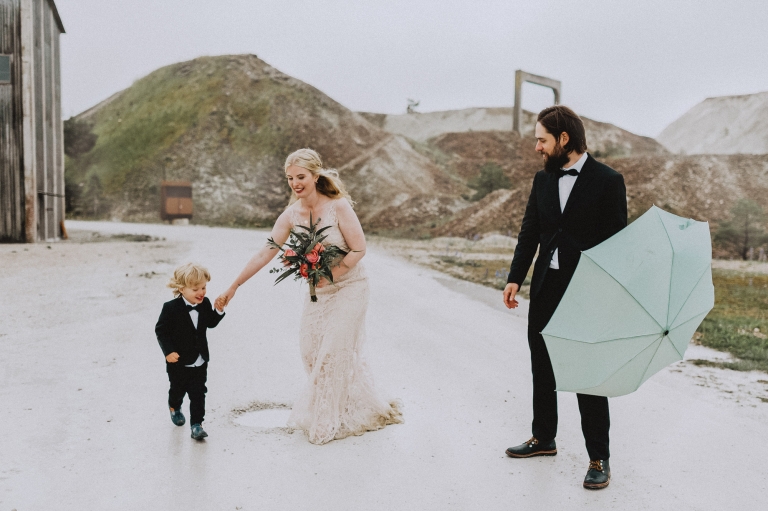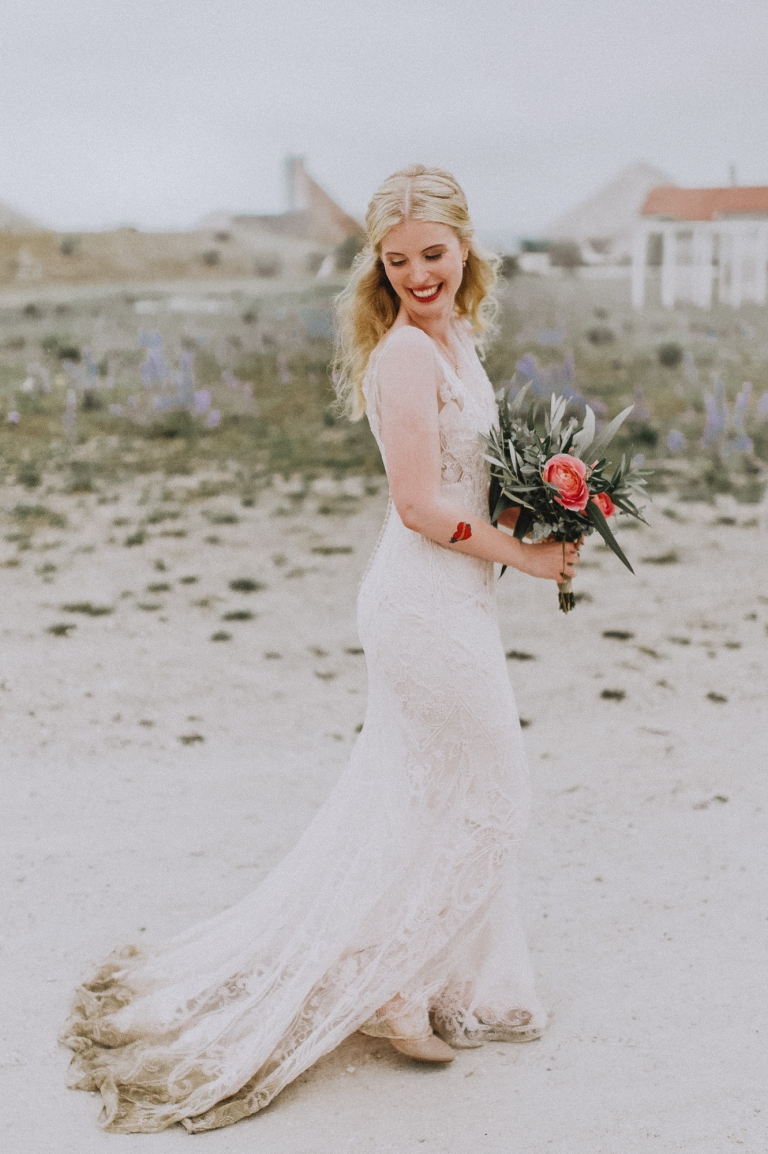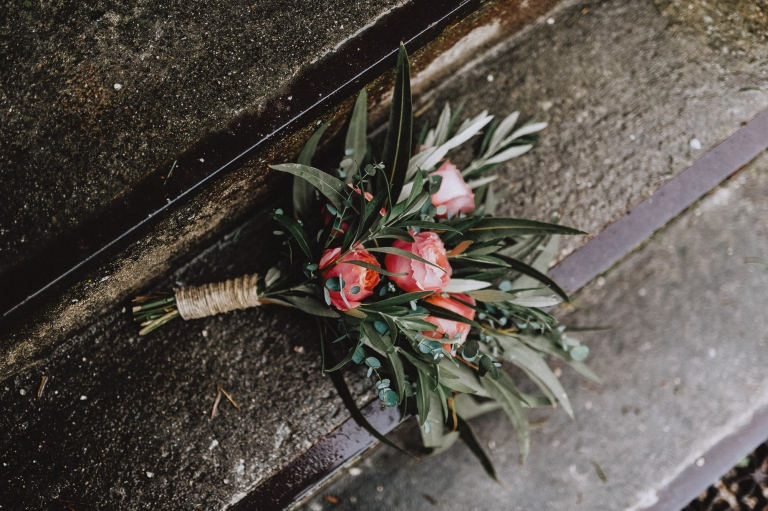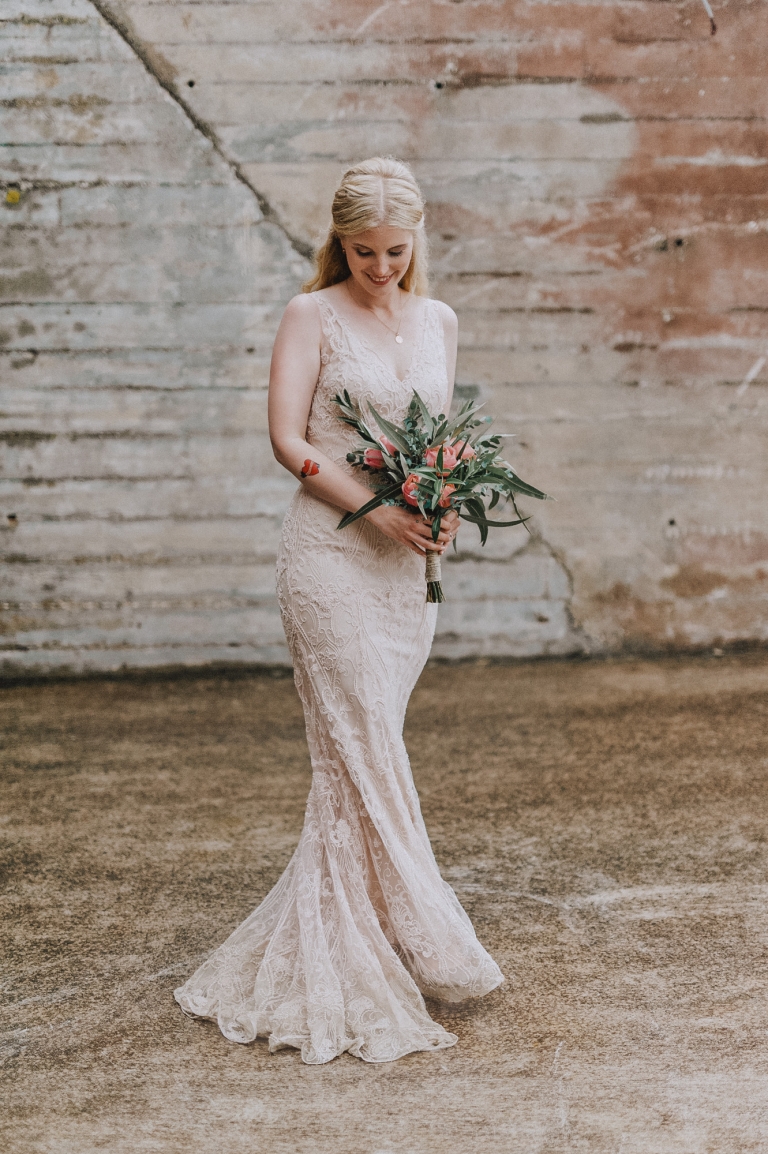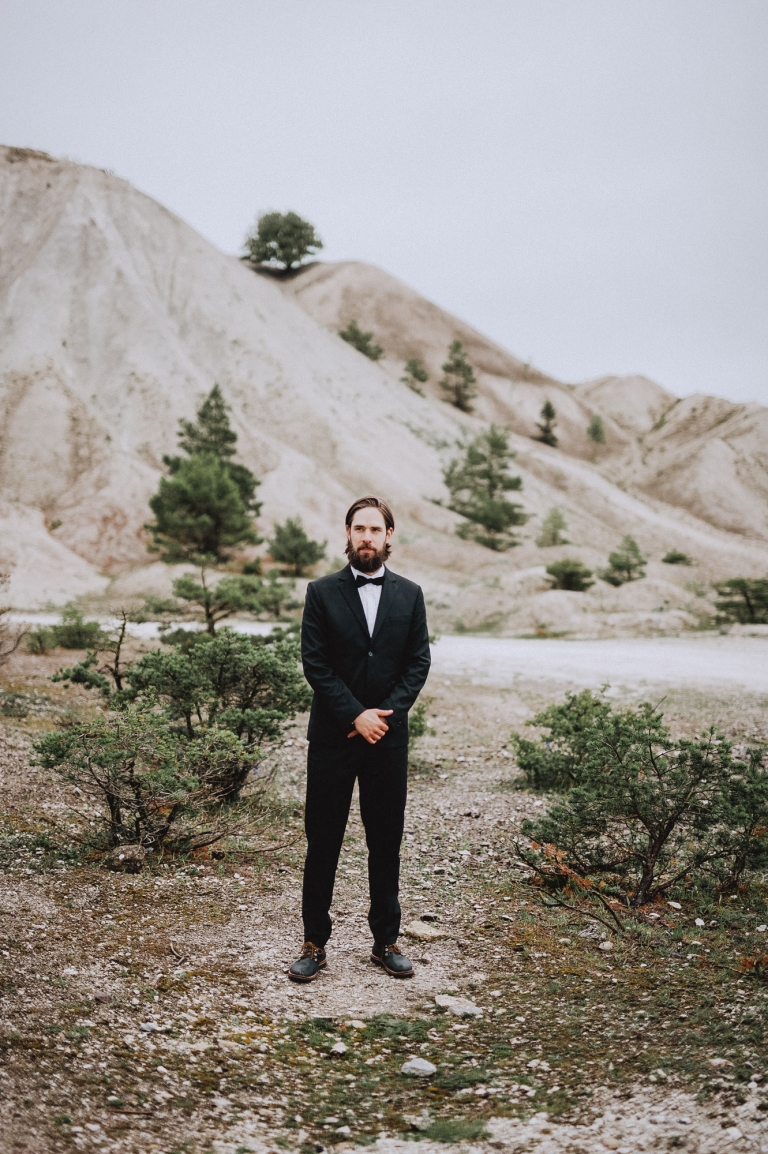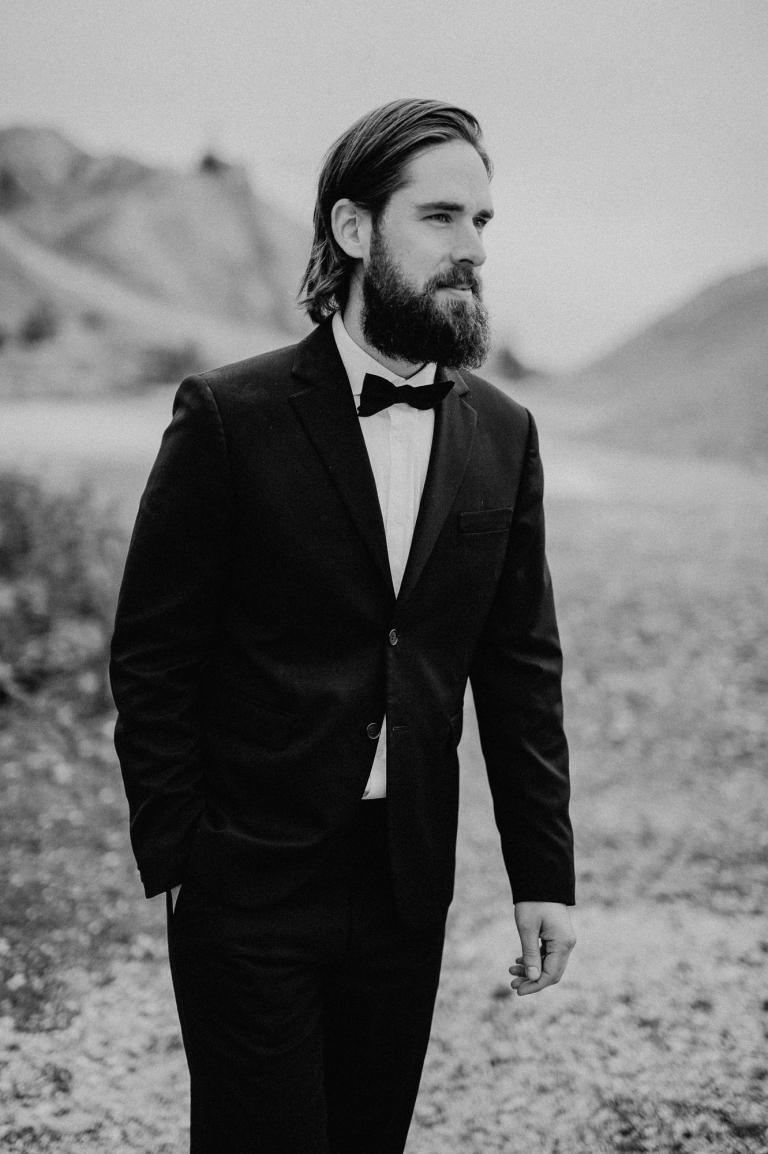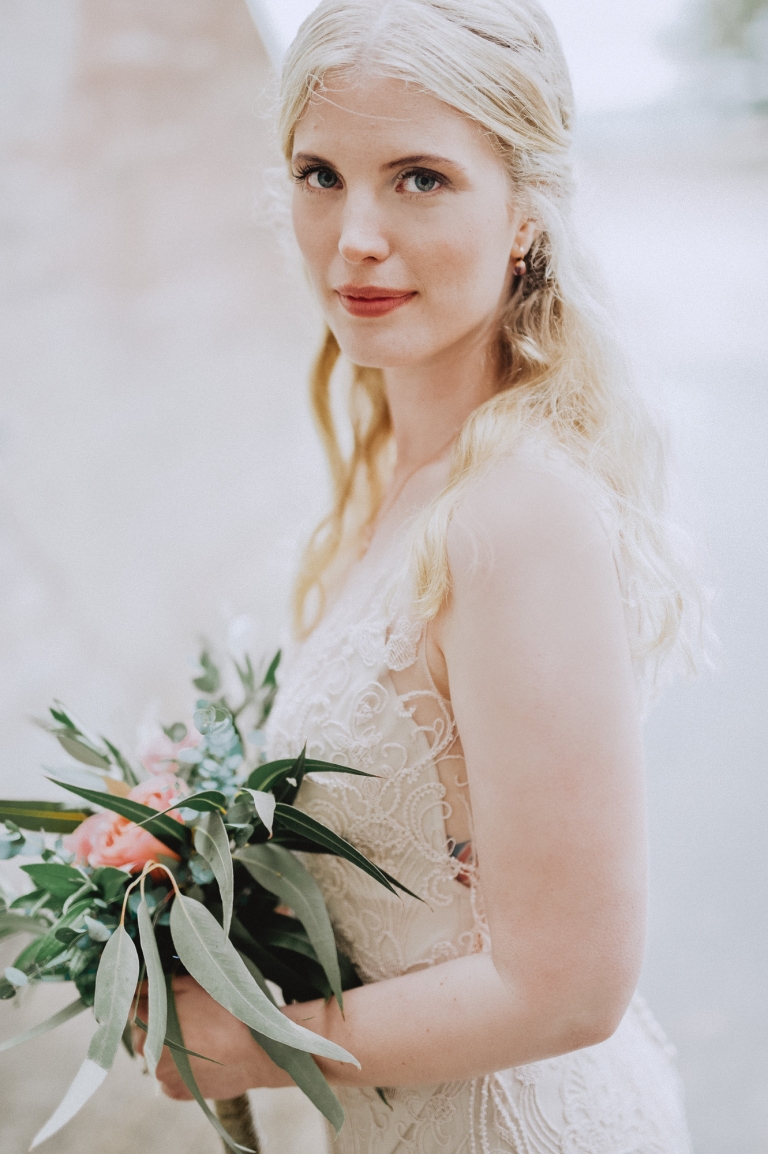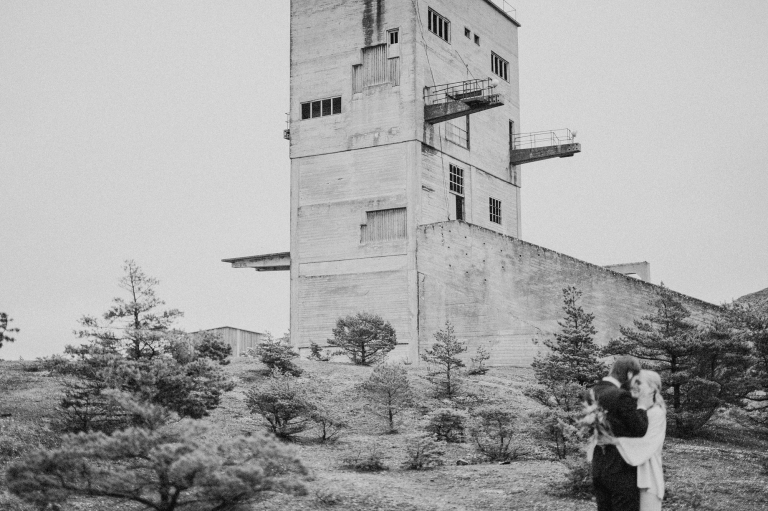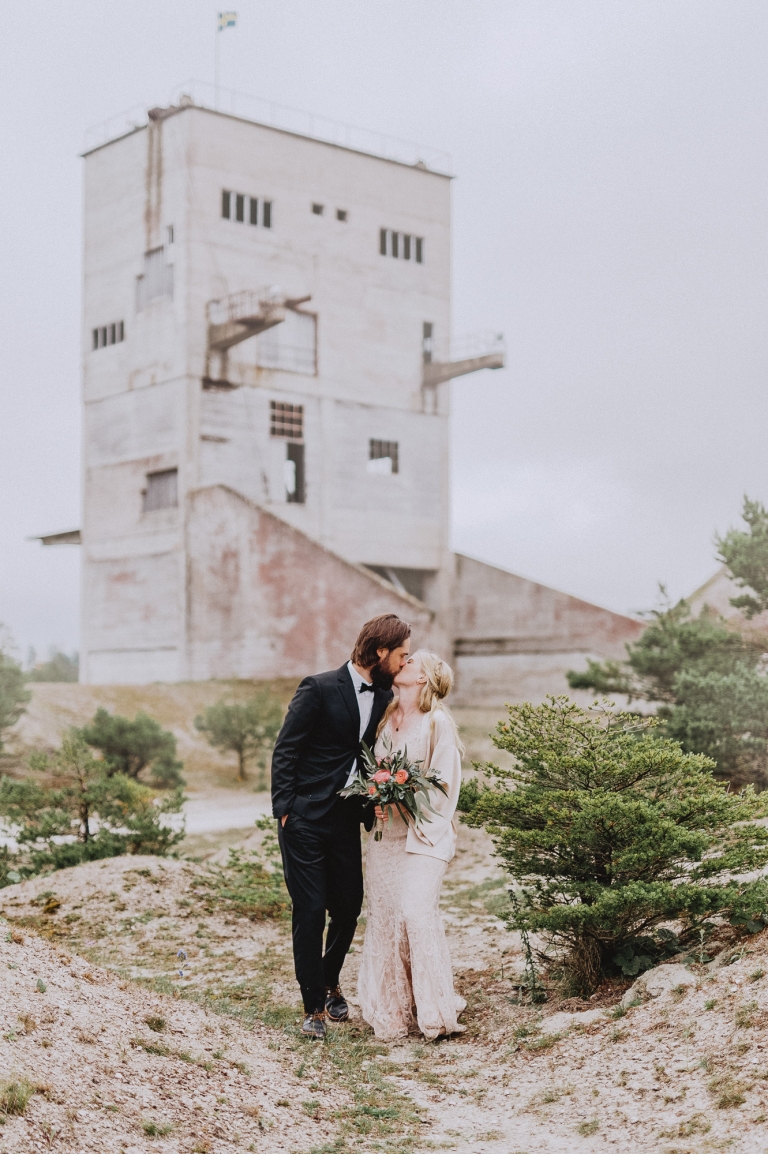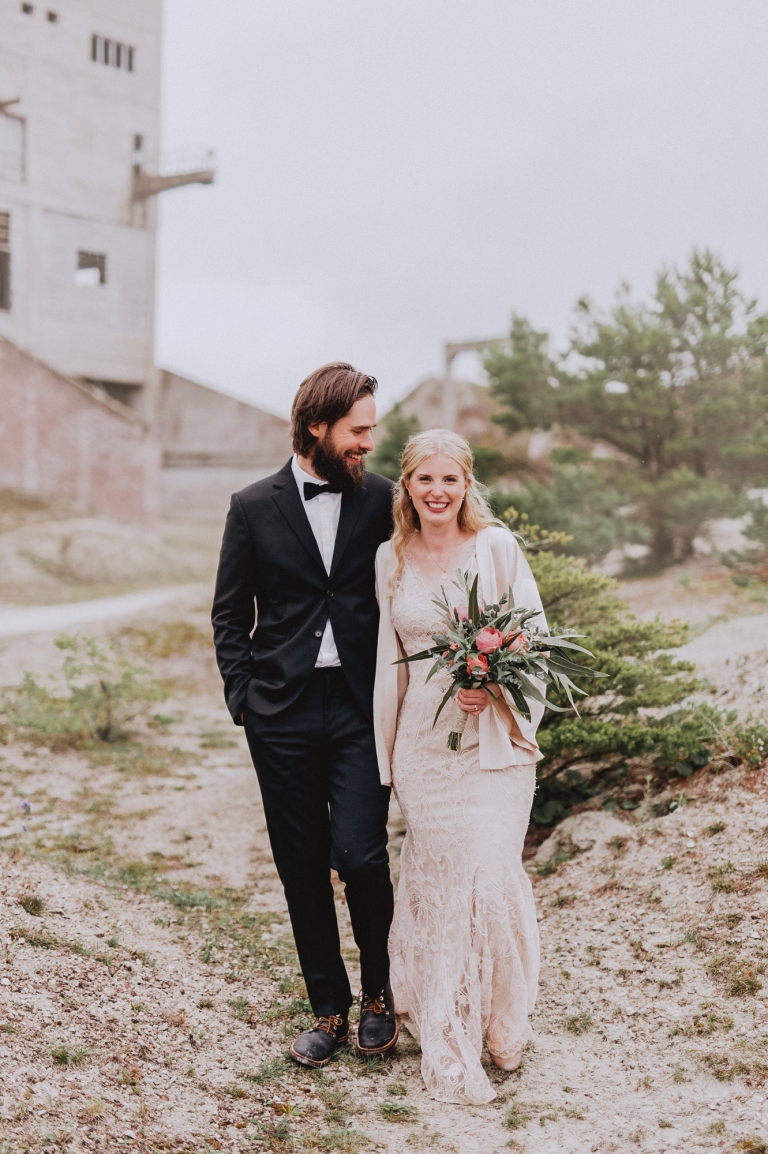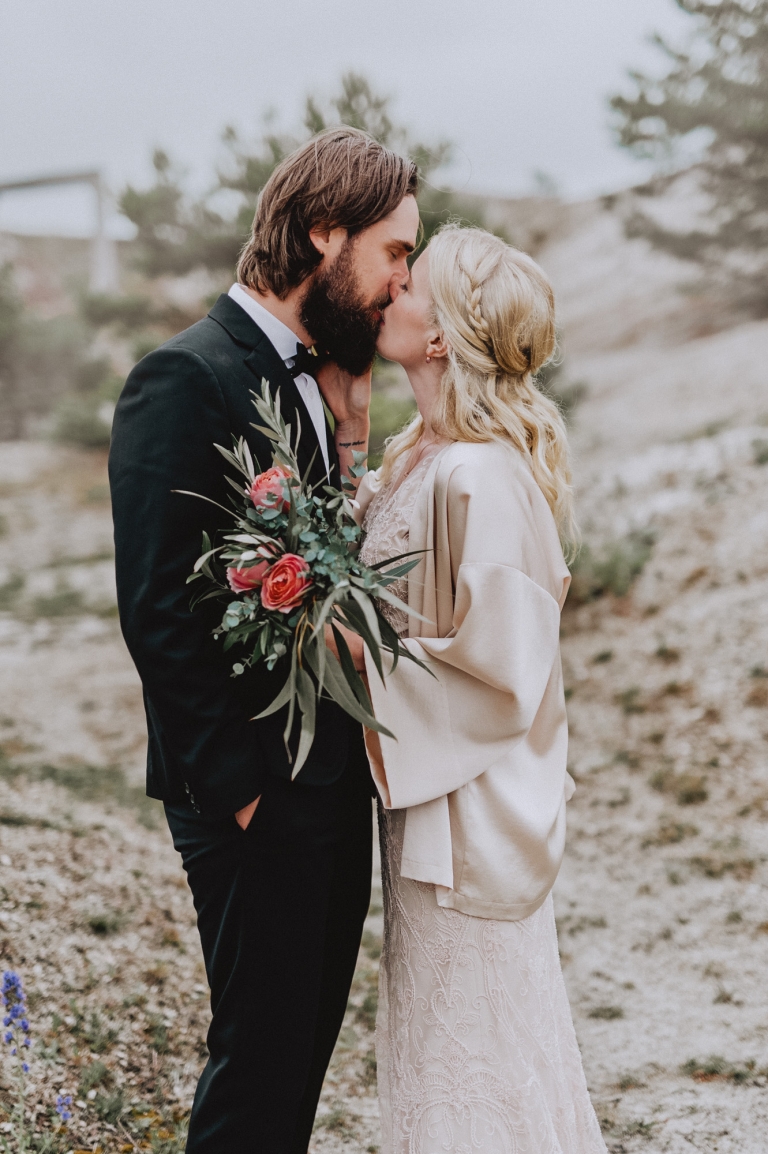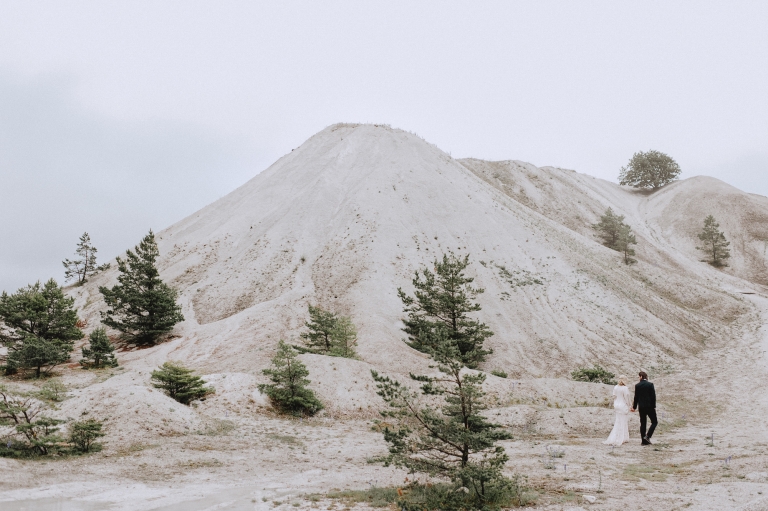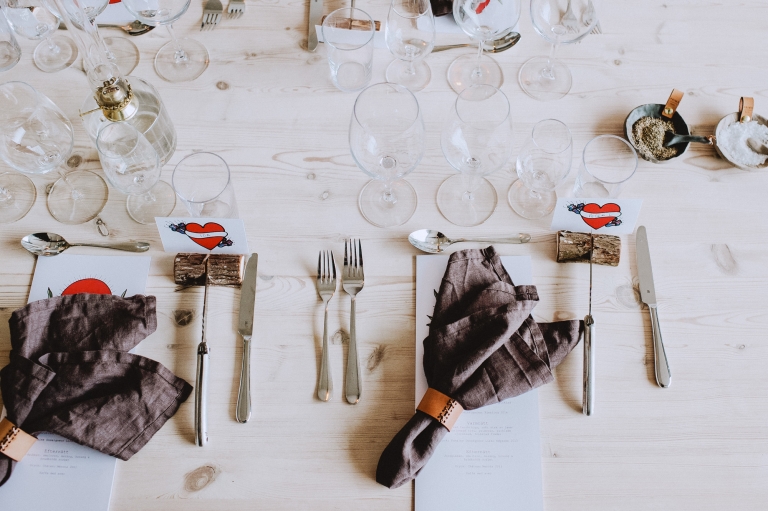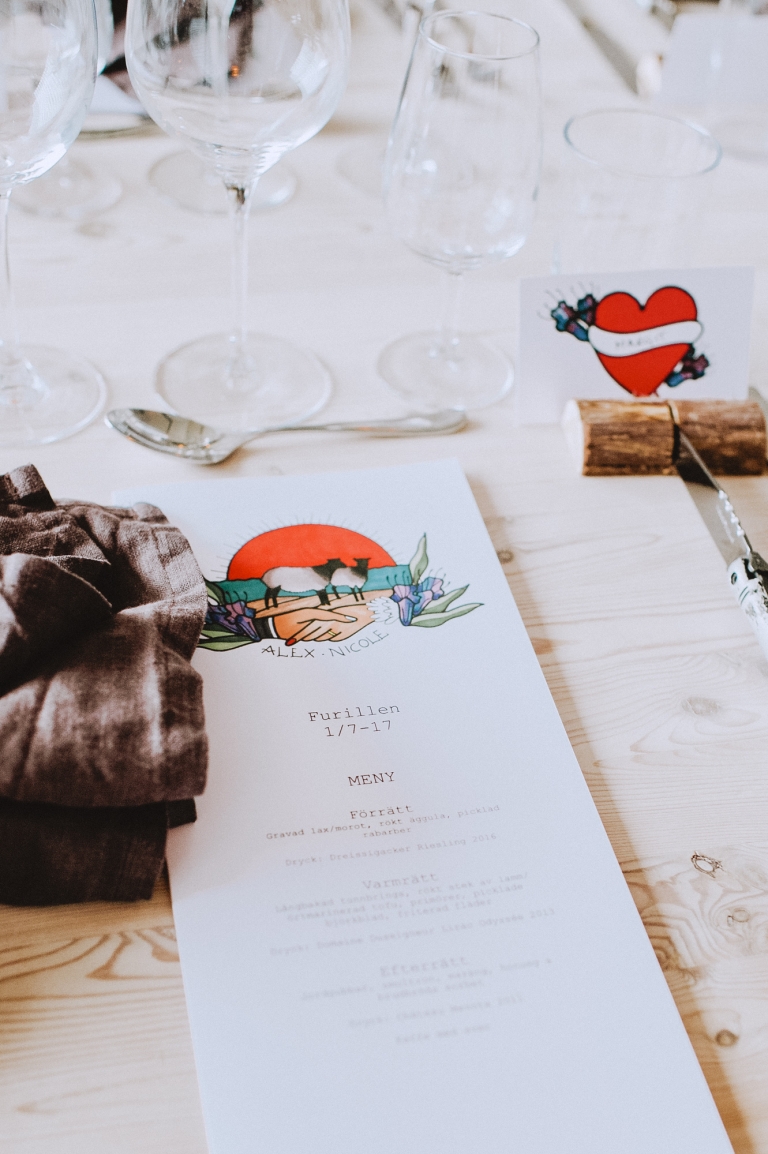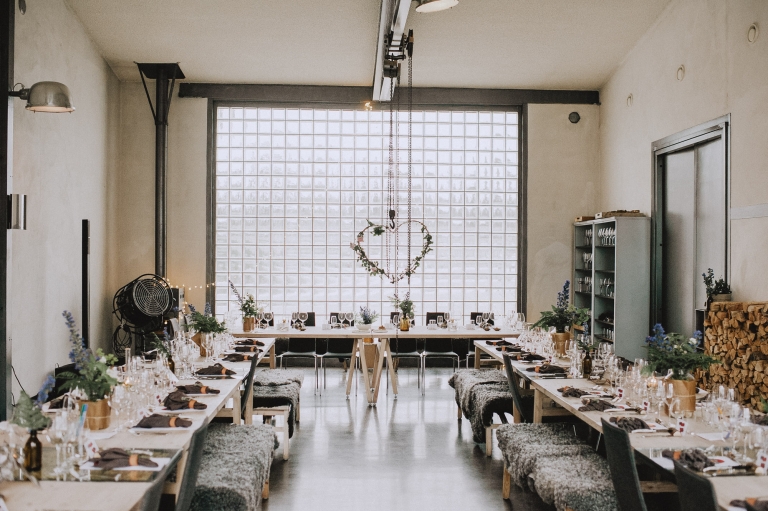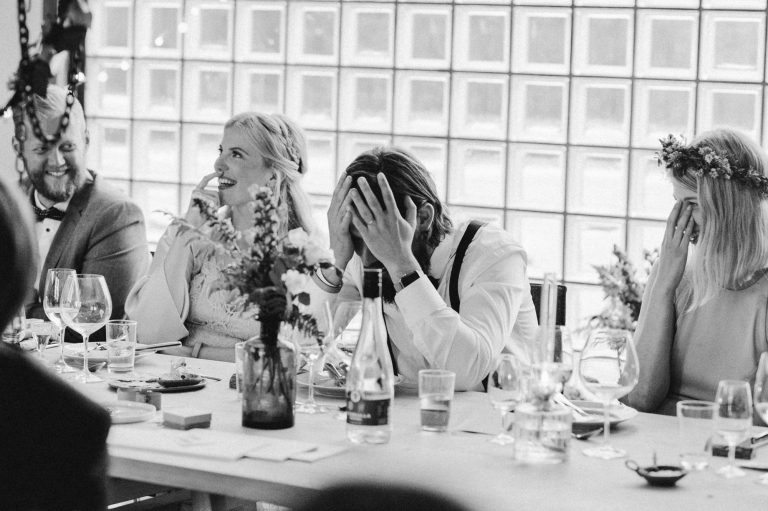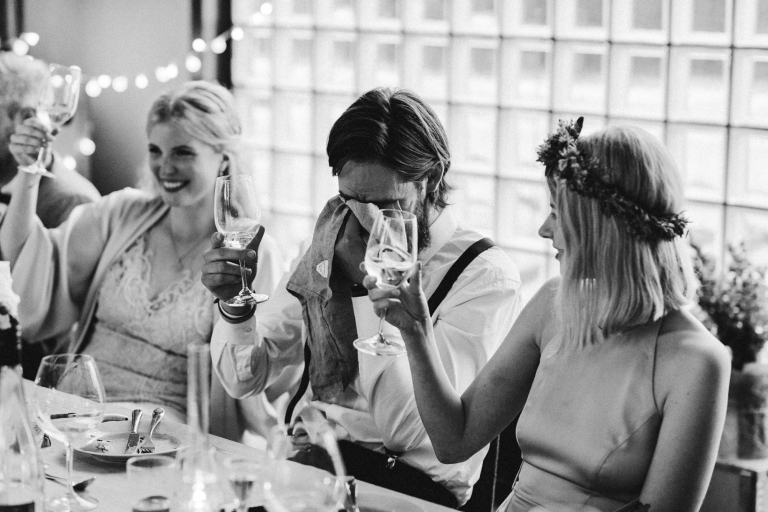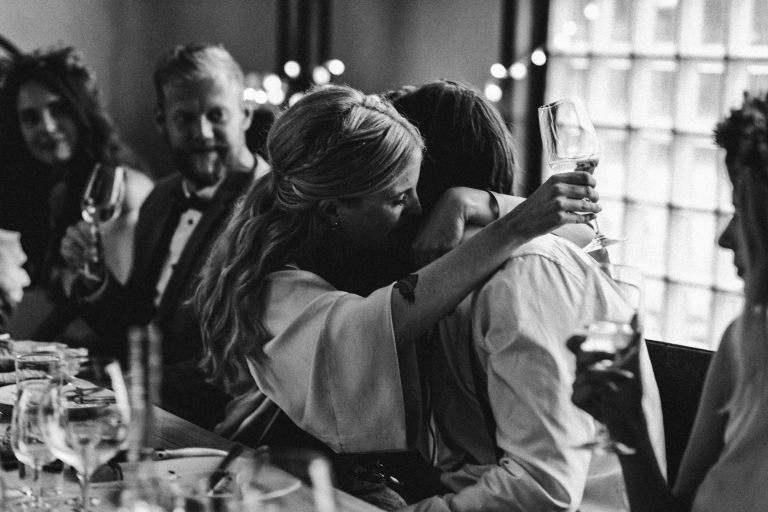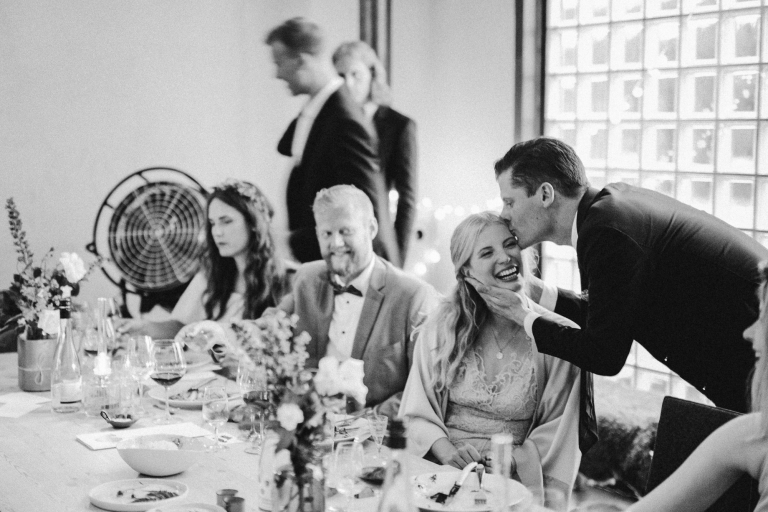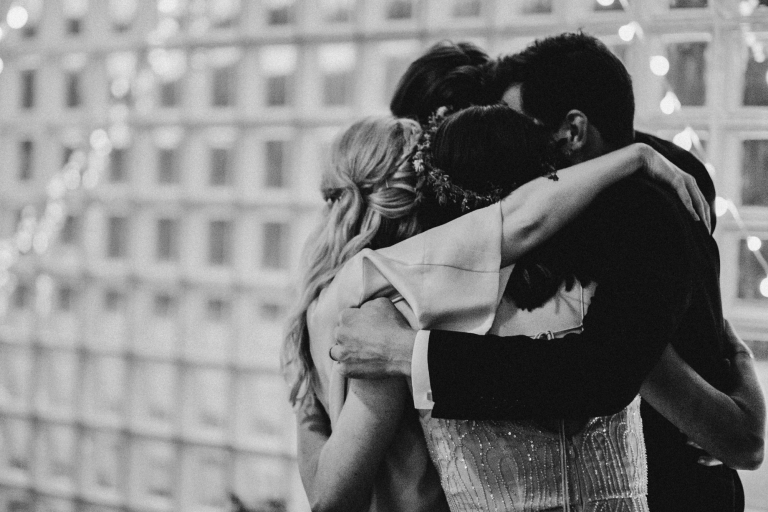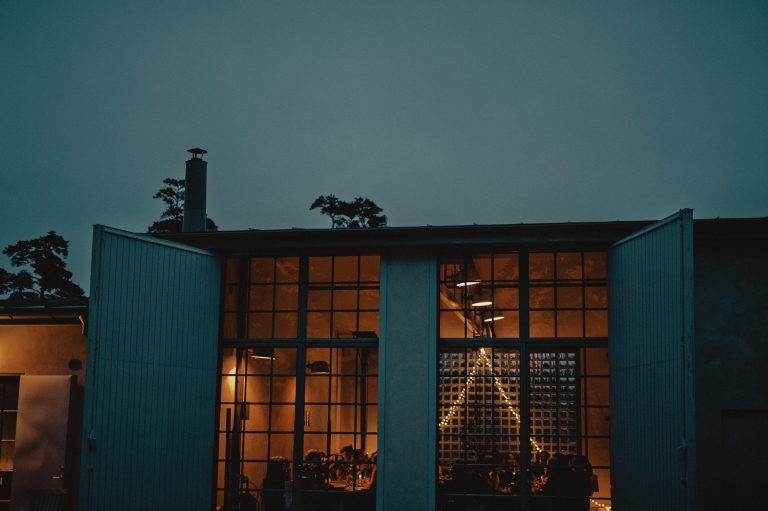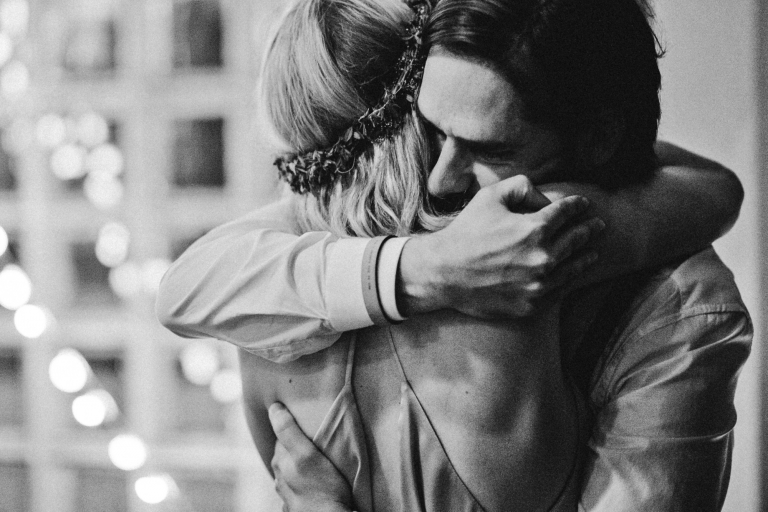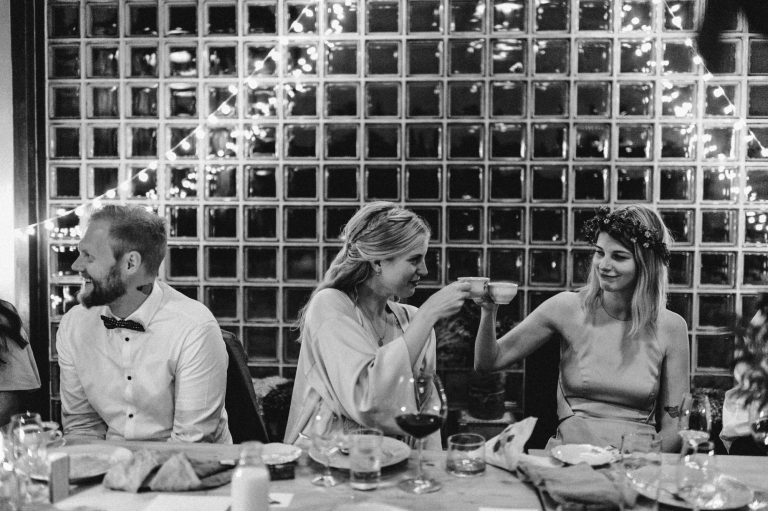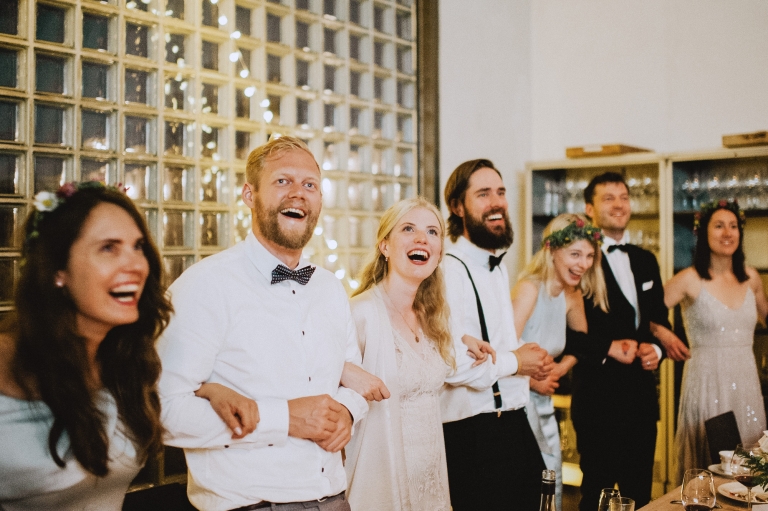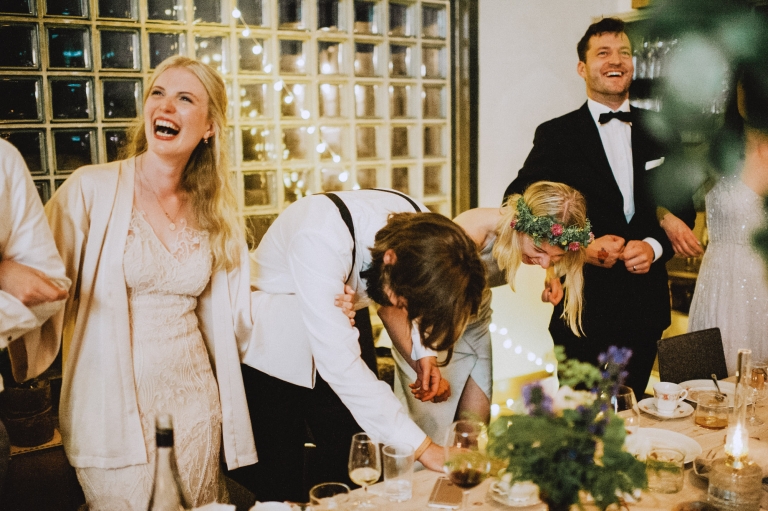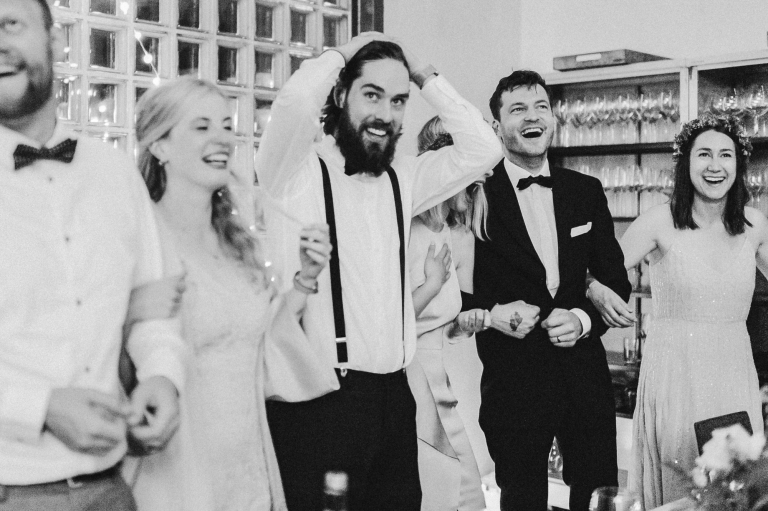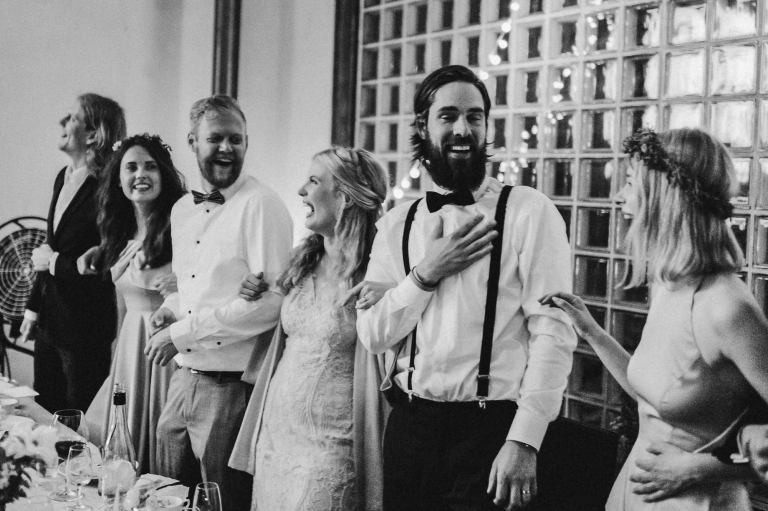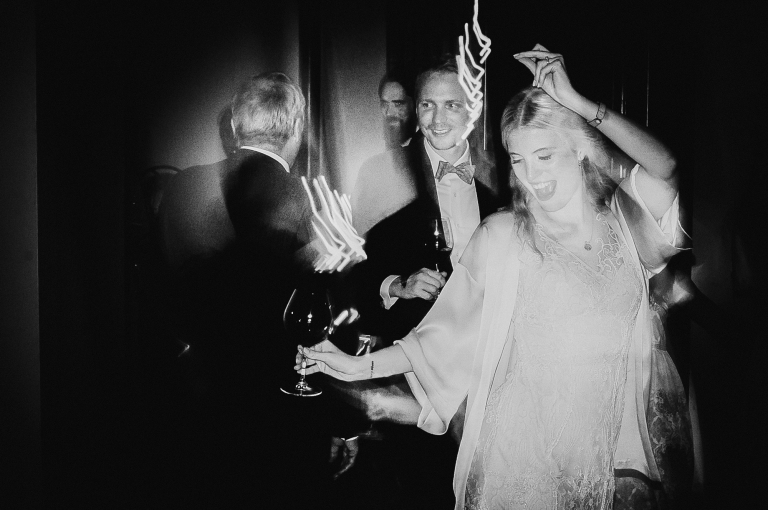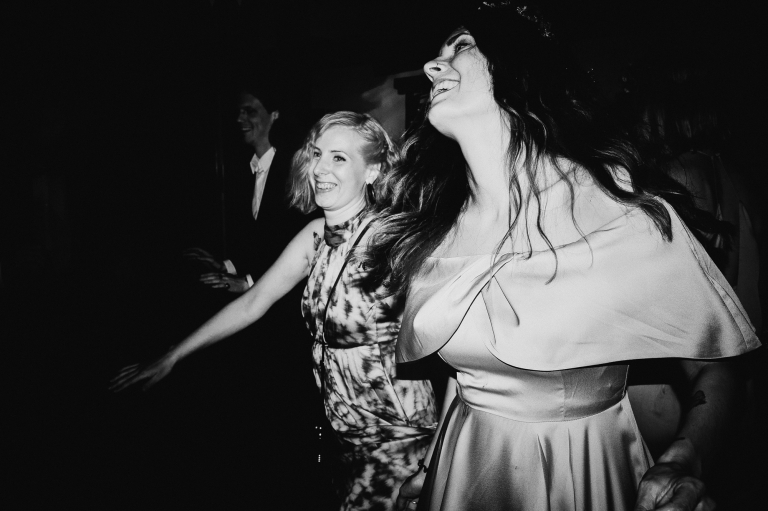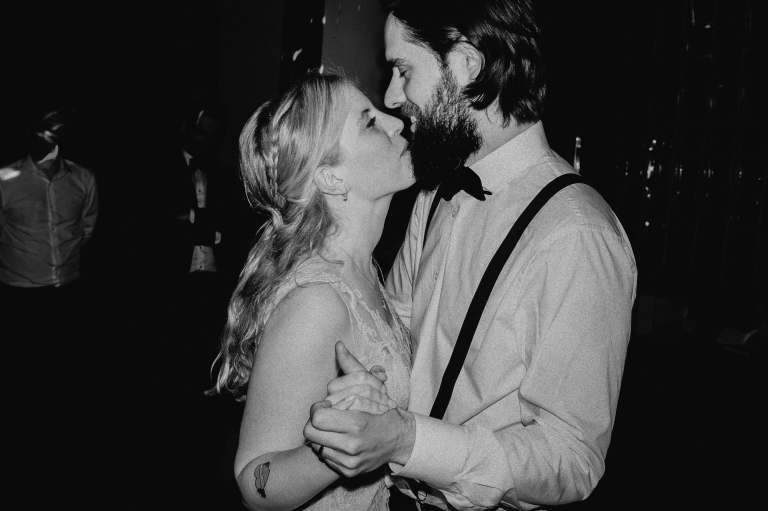 It started to rain. The place, Fabriken Furillen, is in sunny weather a light gray industrial dream to photograph. In rain, a sticky beige clay puddle. My plans for portraits and other things that I desperately held on to, to not lose myself in the sorrow I was in, were destroyed. The outdoor ceremony was moved indoors, the ground turned into mud, the schedule did not have a chance. I showed up without plans, and completely naked emotionally. The groom met me outside the factory when I came and said, "There is Sara!" and I remember how I thought; "Yes, I'm really really here."
There are events that divides you life in before and after. The day before this wedding, a family member received a cancer diagnosis. I could not sleep, I could not eat, I had a blinking screen in my head with these words that shook me in the most fundamental way.
Life is so crazy and we live it like it never ends. We are blind and do not see what is in front of our eyes.
I found a new way to photograph this day, it was something that I have touched earlier but could not really put my finger on. A more raw, real version of me. A version of me with permission to photograph only instinctively without a list of poses and details.
The people around me were so close to each other, so present and in the moment, they dared to let their guards down in front of me and my camera. They wrote this story. I am so impressed with the love going all directions this day, and it carried me forward.
This story won a final place in the category "Europe's Best Wedding Story", selected at Europe's Conference for Wedding Photographers, Way Up North. I feel honored that I caught the eye of extremely competent judges. But really, the  win is when I get to hear that this is not really a wedding story, it's a time capsule from the couple photographed. That is the real success.